so.. I am currently looking for a Stand Mixer.. I'm kinda horrified by how expensive these stand mixers are.. geez.. it's like the cost of a Coach bag!!
anyhow, I do have a hand mixer.. but the hand mixer I have is soooooo lousy – the low speed is not low at all, the batter splatters all over the place… yes!! it's disgusting and I got to clean like siao each time i bake.. erm.. maybe I shan't complain so much as it only cost US$14? A good stand mixer cost at least 10 times of what I paid last time!!
Having a stand mixer means u can do alot of things at 1 go also – like u don't need to hold onto the mixer and put in the ingredients? heh… sometimes, BH will be 'forced' to b my stand mixer .. but it's the splattering part tt irritates me
I seriously NEED a stand mixer – I am trying to abstain from the cheapest I can find as i don't wanna regret again!!! ok.. so the cheap mixers have a attached bowl which is too shallow ( batter will splash again) When can I find the perfect one?
Criteria for stand mixer:
– comes with splash guard
– mixer is removable
– easy to keep
– under US$100
* I don't mind a 2nd hand one 🙂
I am lusting for this…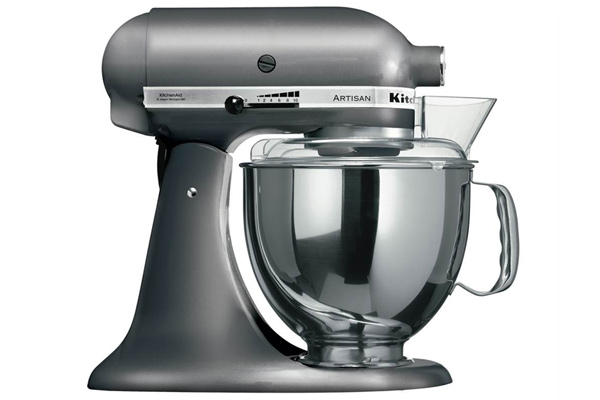 Hoping to win the bid at ebay! or get it as Vday gift? wahaha